Welcome to PranaShanti Yoga Centre
Sunday, December 02, 2012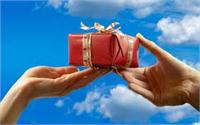 Join Restorative Yoga Teacher Jo-Ann D'Alfonso for an afternoon of all things gentle and self-nourishing.
Your afternoon will consist of a gentle restorative yoga practice; meditation, breath-work and divine sleep yoga nidra.
Restorative yoga is ideal for anyone craving deep relaxation and a time to slow down. Poses are designed to support the body in ways that will provide you with an opportunity to renew, relax and heal.
The antidote to stress is to deeply relax. Give yourself this gift!
Cost
: $30.00 per person.
About JoAnn:
Jo-Ann is a dedicated, compassionate, and conscientious Yoga Teacher, Yoga Therapist and Holistic Health Coach certified and registered with the IAYT (International Association for Yoga Therapist). She has spent more than 25 years as a leader in the wellness and lifestyle sectors and is presently completing her 1000-hour Yoga Therapist Certification with the Nosara Yoga Institute of Costa Rica and most recently completed her LifeForce Yoga® Practitioner Training for Depression and Anxiety.
Posted by

PranaShanti Yoga Centre
at 9:28 PM