Welcome to PranaShanti Yoga Centre
Friday, December 28, 2012
Healing Your Back with Somatics
Sunday, January 6th, 2013
2:00 pm - 4:00 pm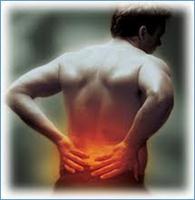 For years, we have been plagued by the mysteries of back pain and many of us have not found the answers we want. What causes back pain? How do we get it and what can be done to reduce, decrease and perhaps eliminate back pain?

Part of the problem with back pain is that we don't know how it got there in the first place. The second part is that once we have back pain, we don't know what to do in order to relieve the pain.

We will examine all these questions in this workshop and provide some concrete solutions for reducing back pain. Receive tips for keeping a healthy and happy back!

Cost: $45.00 per person.
Posted by

PranaShanti Yoga Centre
at 10:50 AM