Welcome to PranaShanti Yoga Centre
Thursday, January 17, 2013
Ayurvedic Approach to Health
with Dr. Mahan Rishi Singh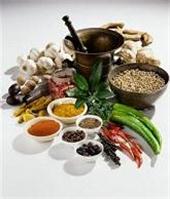 Ayurveda means the "
science of life
" and is one of the oldest systems of natural health care, originating over 5,000 years ago in the ancient traditions of India. Its time tested techniques are still valid today.
This workshop is an excellent introduction to the fundamental understanding of the philosophy of Ayurveda, Yoga and Yogic Diet.
During the workshop you will:
Learn about and identify your Ayurvedic constitutional mind/body type – your dosha - and imbalances which might be present and how to create balance.
Learn how to maximize nourishment and digestion and discover foods and herbs to restore balance and/or create more balance.
Understand the relationship between the Doshas, the Gunas, and the Tattvas.
Learn how you can make more nourishing choices, achieve the healing and vibrancy you desire, and experience the transformation you seek.
Cost
: $45.00 per person.
About Dr. Mahan Rishi Singh
:
Mahan Rishi Singh co-founded The Khalsa Healing Arts and Yoga Center in Yardley, PA. USA in 1989. He began studying yoga and meditation in 1973-4 and entered the Guru Ram Das Ashram in 1975 as a student and teacher of Kundalini yoga as taught by Yogi Bhajan.
Mahan Rishi is also a doctor of Chiropractic and Herbal nutritionist. He graduated from New York Chiropractic College in 1988. Through natural healing practices and holistic health care he guides his client toward optimum health and well-being. Dr. Khalsa seeks to awaken the vital spirit and heart of each individual on their journey of wholeness and liberation.
As a healthy vegetarian for over 30 years he is able to guide you toward creating healthy dietary habits which enhance your overall state of well-being
Posted by

PranaShanti Yoga Centre
at 8:02 AM