Welcome to PranaShanti Yoga Centre
Thursday, January 17, 2013
Begins
Thursday, January 17th
"Never ask, "What reason do I have to be happy?" Instead ask, "To what purpose can I attach my happiness?"" Robert Brault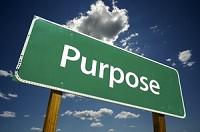 Do you live a Life of Purpose? Are you creating what you want and realizing your full potential?
This course is about living an authentic and purposeful life. If you are passionate about your life and want more from it or perhaps you feel stuck and are not sure where to turn; then this course will help get you there.
We start by writing a
Provocative Possibility Statement
where you declare your most incredible self! Through examining your values, intentions and how you put them into practice, you design a life where your actions really match your value system and ideals. The course will conclude with the design and creation of your personal Vision Board to complement the Provocative Possibility Statement. Throughout the course, you will track your progress in a daily journal and record your successes, insights and learning opportunities.
Classes will consist of group discussion and sharing along with time for personal reflection. Each class will build upon the previous week's work.
Testimonials from previous series:
"If you are committed to grow and stretch emotionally and spiritually; If you are ready to open yourself up to positive change and transformation on your life's journey; If you are honest with yourself to answer meaningful and gut-wrenching questions; If you want to meet and share with kindred spirits then I would highly recommend you take this course. You might be surprised with whom you cross paths, what knowledge comes up from within you and what wisdom you encounter."
"The Living Your Purpose class provided a wonderful opportunity to explore one's purpose in life in an honest, challenging and unique way. The most valuable part of the class was that Richard challenged our ingrained habits in a compassionate manner. The course inspired me to make time for myself to explore why I'm on this planet and to really begin digging into my life's purpose."
8 Week Series begins Thursdays, January 17th to March 7th.
Cost: $120.00 per person for the 8 week series. Drop-Ins are welcome to come and try the class for $20.00 per person.
Posted by

PranaShanti Yoga Centre
at 8:00 AM