Welcome to PranaShanti Yoga Centre
Monday, February 18, 2013
How to Meditate
Sunday, February 24th
1:30 pm - 3:30 pm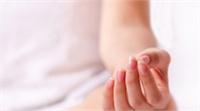 Meditation is one of the most natural and rewarding of all human activities. It brings balance, rest, and a growing inner peace. While its highest and original purpose is to help us awaken our inner, spiritual nature, the benefits to body and mind are well established by medical research.
Practiced on a daily basis, meditation produces profound results on all levels of your being—physical, mental, emotional, and spiritual. It connects you with your own inner powers of vitality, clarity, and peace.
Our How to Meditate Workshop will help you:
Reduce tension and stress at will.
Feel happier, more relaxed, and at peace with yourself.
Improve your health, mental clarity, and vitality.
Develop a more intuitive, heart-centered way of life.
....as the phrase goes....meditation, it's not what you think!

Cost: $25.00 per person and includes Devinder's booklet of tips and information to take home. No yoga or meditation experience required.
Posted by

PranaShanti Yoga Centre
at 11:59 AM