Welcome to PranaShanti Yoga Centre
Tuesday, February 05, 2013
Saturday, February 9th
2:00 pm - 3:30 pm
Meet PranaShanti's resident Yoga of the Heart® expert!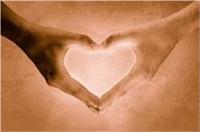 If you, or someone you know, have high blood pressure, a family history of heart disease, or are living with and recovering from heart disease,
Yoga of the Heart
® can help to rebuild your confidence, maintain a positive attitude and increase your feelings of well-being. This gentle yoga-based activity helps to improve heart and lung functioning as well as overall strength, flexibility and health.
Yoga of the Heart
® is based upon the findings of Dr. Dean Ornish's
Lifestyle Heart Trial
. The session will include a half hour discussion and explanation of the Yoga of the Heart® program followed by a one hour practical approach to reducing stress and discomfort, using gentle yoga stretches, breathing exercises and deep relaxation.
The session is for the heart patient as well as for friends and family who want to better understand and participate in the rehabilitation process from heart disease to health.
Ruth also offers private and semi-private treatments that are based on her
Yoga of the Heart
® certificate training, where each session is tailored to the individuals' needs.
"We all need the healing benefits of yoga in our lives and I feel truly blessed that I have been given the tools to do this." Ruth Norfolk
Cost
: $25.00 per person
Posted by

PranaShanti Yoga Centre
at 6:55 AM