Welcome to PranaShanti Yoga Centre
Sunday, March 03, 2013
Community Yoga Class
Sunday, March 10th
9:30 am - 11:00 am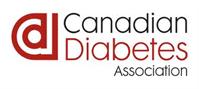 Every month a dedicated PranaShanti teacher donates 100% of their class proceeds to a charitable organization.
This month join Monika Jakobik as she leads a Power (Purrr) Vinyasa class to support the SPCA of Western Québec.
The SPCA of Western Québec is a no-kill animal shelter in Aylmer that relies solely on adoption fees and donations to cover the costs of operating the shelter and providing all the necessities to the animals.
Show your support for this worthy cause by attending Monika's class. If you would like to know more about the SPCA of Western Québec, please visit
http://www.aylmer-hull-spca.qc.ca/.
Cost:
$15.00 Drop-In Fee or use your
Prana
Shanti Class Card.
Posted by

PranaShanti Yoga Centre
at 3:39 PM